Welcome...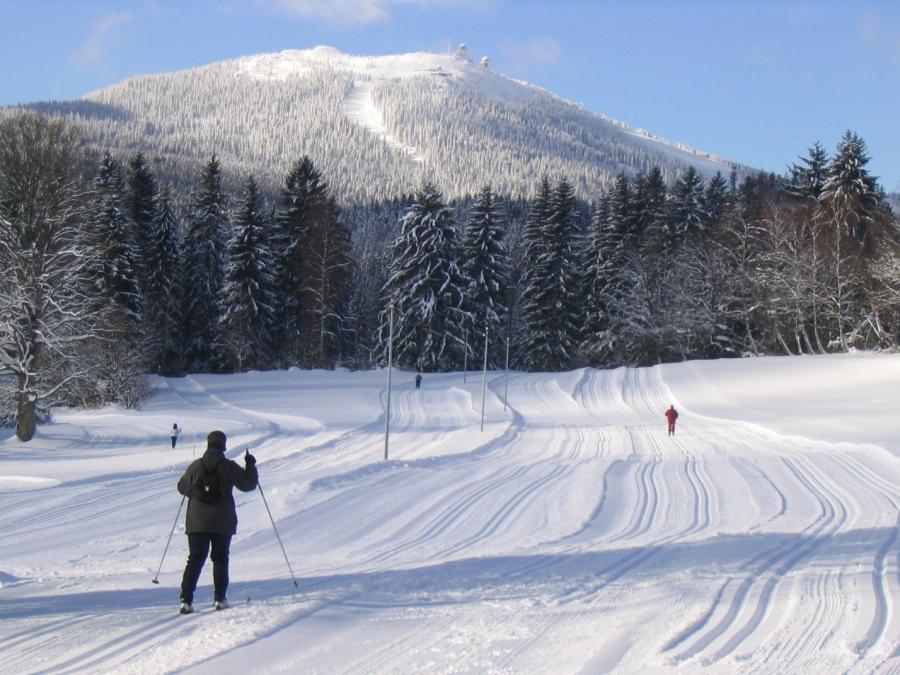 .....to Bayerisch Eisenstein, right in the centre of Europe.

Surrounded by historical scenery:
the Bavarian Forest National Park, the 1st German National Park;
the Arber mountain, the leading ski resort in Eastern Bavaria and one of the few locations for World Cup ski races in Germany;
a few steps from the Czech border, the former Iron Curtain, with the mountains of the Bohemian Forest beyond;
set in the lovely valley of the river Regen which joins the Danube at Regensburg, close to the medieval stone bridge.

Well connected: with an hourly train service to the main line at Plattling and destinations throughout Germany and the rest of Europe; regular bus services in every direction, including into the Czech Republic; regular trains to Czech destinations, including Prague; with the GUTi guest card, free use of buses and trains within the Bavarian Forest!

With culture and tradition: Local Railway Museum, glass blowing demonstrations and the only railway station in Europe divided between 2 countries - all in the village. German and Czech beer and medieval festivals in the village, across the border and in the surrounding area. Micro-breweries in the village and Zelezna Ruda. And the Arberlandhalle in Bayerisch Eisenstein with regular cultural events.

Lots to do: tennis and mini golf in the village, endless walks in all directions, on both sides of the border, in the Bavarian Forest and Sumava National parks, cycling and Nordic walking, in the largest range of forested mountains in Central Europe. Alpine and cross country skiing, snowboarding, snow shoe walking in winter. Natural bathing pool in the next village, Regenhuette. Ride the cable car up the Arber mountain summer and winter.

Places to go: the perfect base for exploring 3 countries - Germany, Czech Republic and Austria: UNESCO World Heritage Sites Regensburg and Cesky Krumlov, as well as Munich, Passau, Prague, Plzen and Salzburg can all be reached on day trips.

All of this and the peaceful village of Bayerisch Eisenstein, which also has shops, cafes and restaurants and a good range of accommodation. The village is recognised for its clean air and mountain spring water.